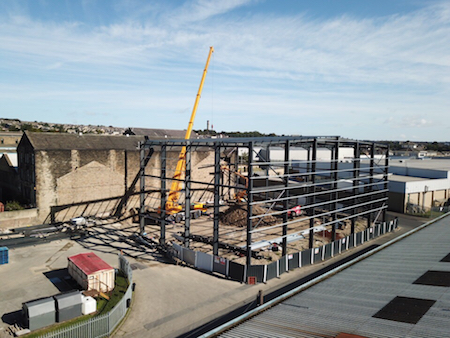 Posted 28th February 2020
At Regal Foods, we are always looking for ways to improve the way we do business. That's why we're happy to announce the development of a brand new warehouse at our Bradford headquarters!
The warehouse—which is being built on Wallis Street in Bradford—will cover 18,000 square feet, and give our business more storage space for raw materials and finished goods. It'll also create at least 20 jobs,and free up space for a an extension to Regal's manufacturing arm, The Baking Company. This will allow us to make your favourite Regal products in greater numbers.
Our Operations Director, Absar Younis, says:
"We are very pleased with and excited about our new warehouse extension, as it is the first of its kind for Regal Foods. The 20 new jobs it creates will be highly beneficial to the local community of Bradford.
"Our warehouse is a key part of our exciting 2020 business plans. Besides expanding our storage, it allows us to improve the range and quantity of our product selection. I'm very proud of our team as the company's continuous growth over the years has allowed us to build this new facility, and thereby create new products for our customers to enjoy".