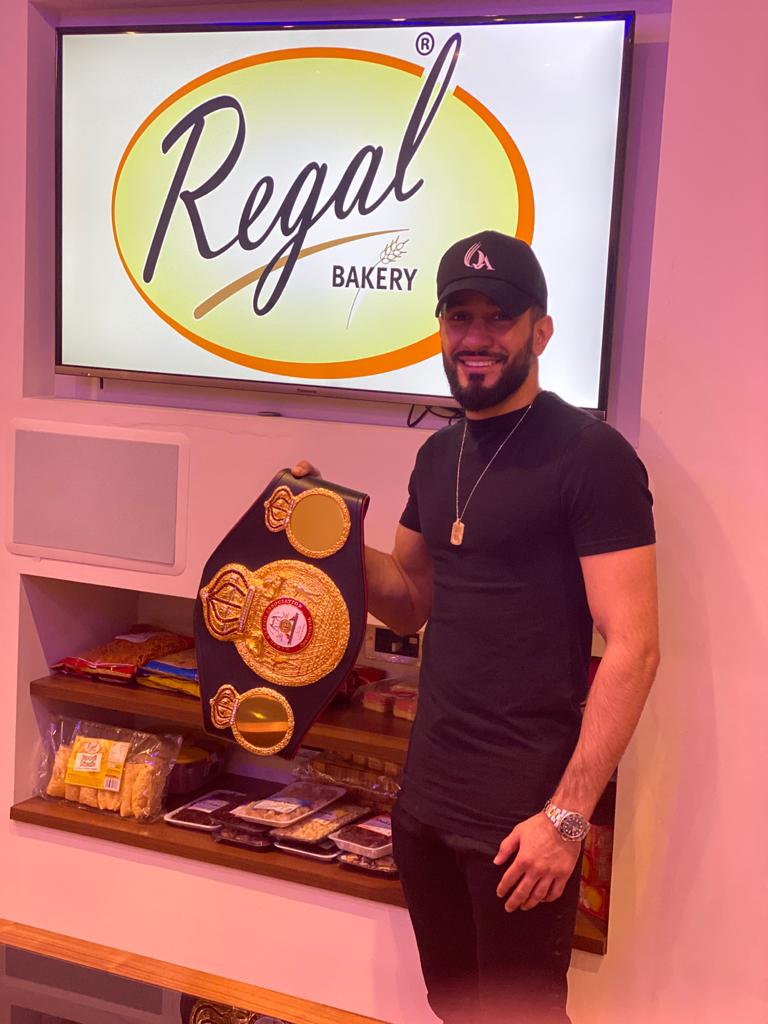 Posted 27th February 2020
WBA Continental Champion Qais Ashaq paid a visit to Regal HQ today, the undefeated Boxing sensation from Leeds took a little time out of his training schedule to sit down with the team & tell us a little about his journey so far.
Having a strong amateur career has led on to see Qais fight around the world with team GB in the European Championships, Commonwealth Games & most notably the 2016 Olympics in Brazil.
Recently he stopped Joe Ham back in November to claim his first WBA title, with his current record at 8-0 I had to ask where he sees himself in the next few years & if he's dreaming of a unification bout?

Qais responded "There's a lot of Boxers out there who will be content with where they are at, I'm here to be the best & will see where that takes me."

Strong words from a man who has every right to be so confident in his ability, I took this opportunity to find out what it takes mentally getting to the top & how that came into play in his last fight.

"There was actually a lot of history with Joe going into the last fight having fought 3 times previously at amateur level, a bit of a rivalry there even – He'd beaten me once before & its obviously going to play on your mind but you've just got to remain focused on the task at hand, it's a mindset."

Regal is delighted to be in the corner with such a genuine hard working man who'll stop at nothing to be successful, we asked him what support from companies likes us does for fighter on his way to the top.
"It essentially allows us to focus on our dreams, there's a lot of fighters out there that are still working full time to support themselves, their families, as well as trying to get 40 hours in the Gym each week. It's difficult, you're putting your life on the line in this sport, I was lucky enough to be on the Olympic stage so early in my career giving me exposure to people like yourself."