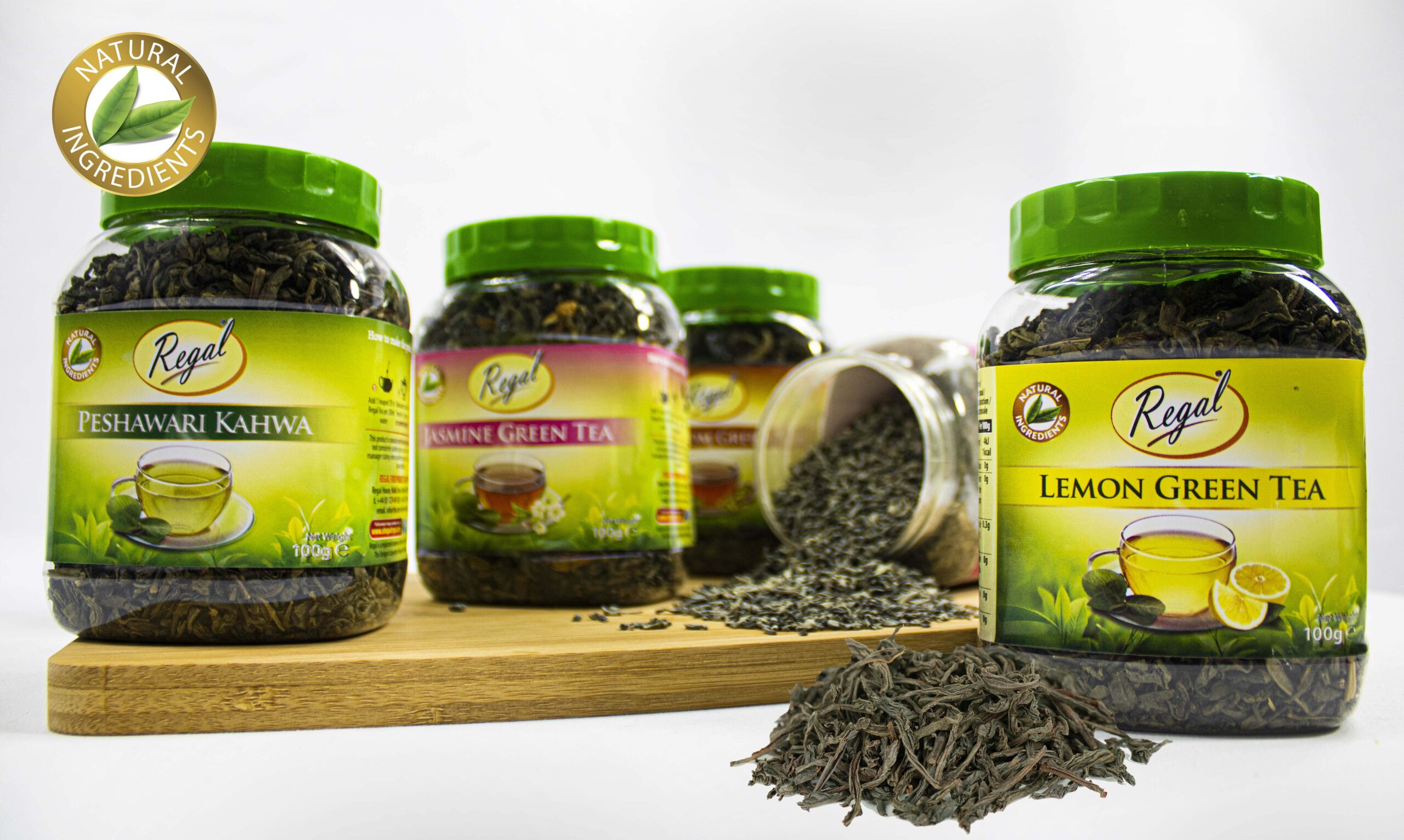 Posted 5th October 2020
The food manufactures behind the famous cake rusk, many South Asian savoury mixes, and a wide range of world food products, are calling time for tea with a new collection of quality South Asian loose tea.
Regal Foods new tea range spreads across six variants and offers a true authentic tasting experience. Mint Green Tea (100g), Lemon Green Tea (100g), Jasmine Green Tea (100g), Cardamon Green Tea (100g), Peshawari Kahwa (100g), and Kashmiri Pink Chai (150g), are the newly introduced loose tea blends to be introduced to the Regal Foods product range.
Uniquely blended using natural ingredients and flavours, the tea offers a pure taste from the herbs, spices, and fruits used within this selection.
The new range is now available for distribution and can also be purchased via many UK wide convenience stores and through Regal Foods online shop: https://www.shopatregal.com/tea.