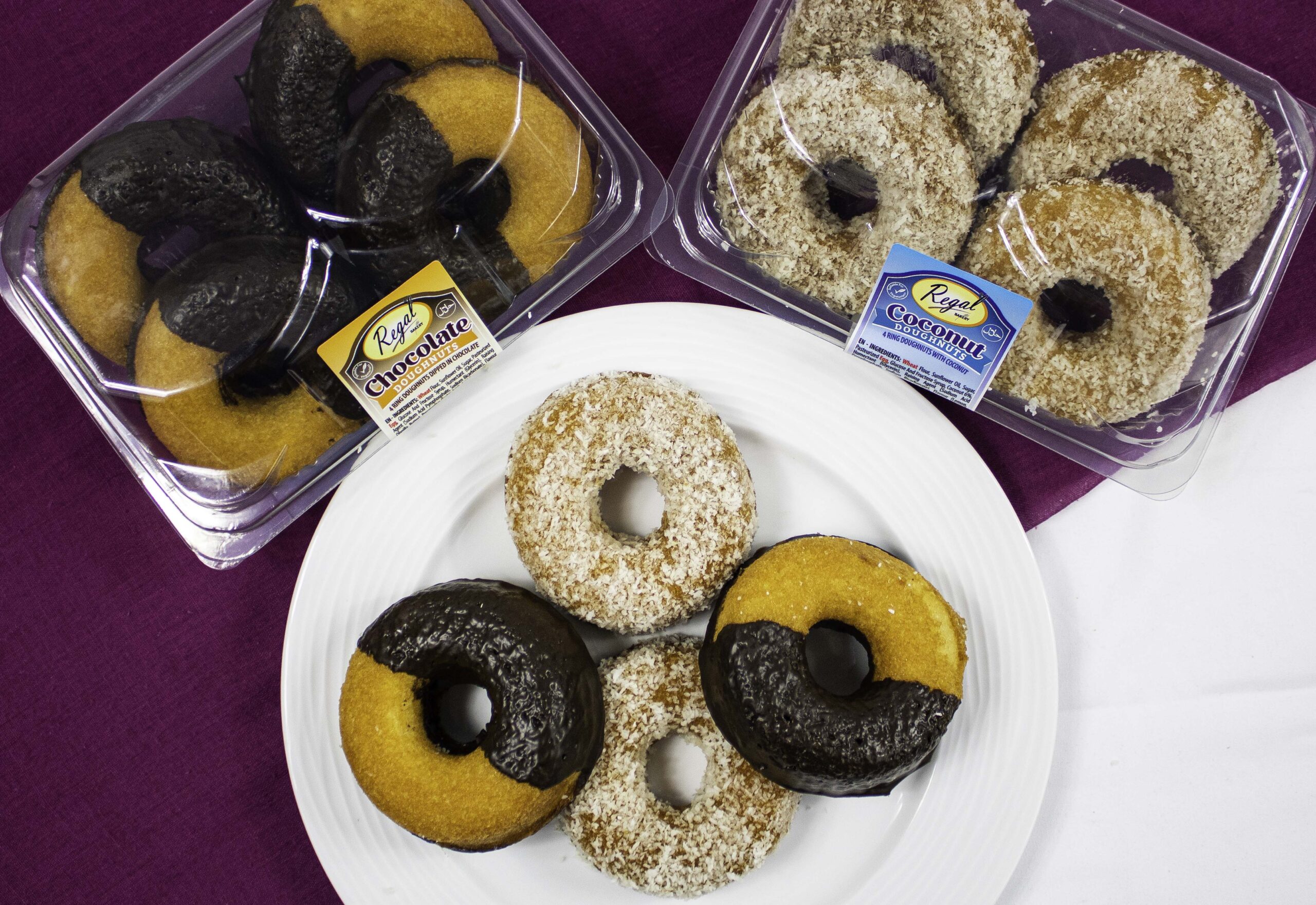 Posted 28th September 2020
After the successful launch of their recent sweet tub and candy floss range, Regal Foods are thrilled to be adding another series of products to their great range of confectionary, ring doughnuts.
The new range is set to hit the shelves this coming week and customers can expect two exciting flavours that are guaranteed to tick all the boxes for those with a sweet tooth, coconut doughnuts and chocolate dipped doughnuts.
New product development is in the DNA of Regal Foods and their team, and the manufactures behind many household favourites are pleased to be bringing this new range to the market.