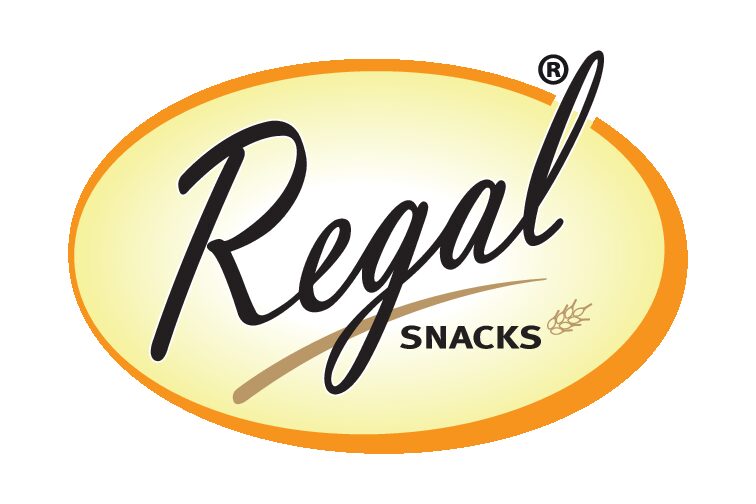 Our convenience range of delicious snack foods, covering both sweet and savoury options.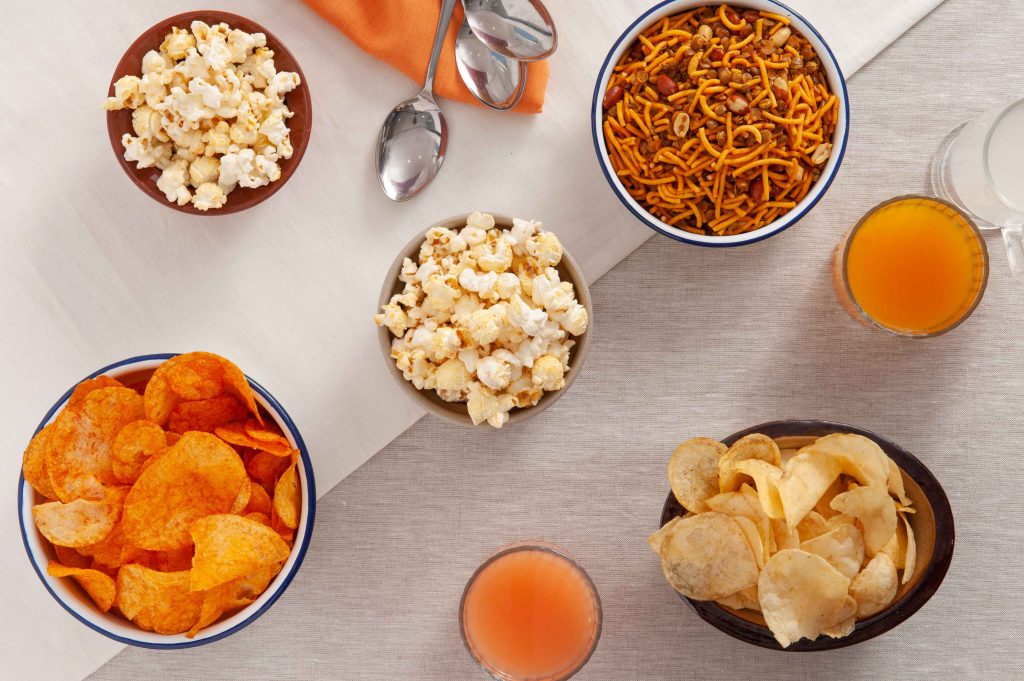 Our delicious savoury nibbles and snacks include a selection of crisps, crackers and toasted corn. If you are looking for something a little sweeter, then we have a great selection of popcorn, dates and other dried fruits available.
Regal Snacks produce three varieties of snacking popcorn that can be enjoyed at home or at
the cinema. The three varieties available through wholesale retail outlets feature lightly
salted, sweet and salted, and sweet.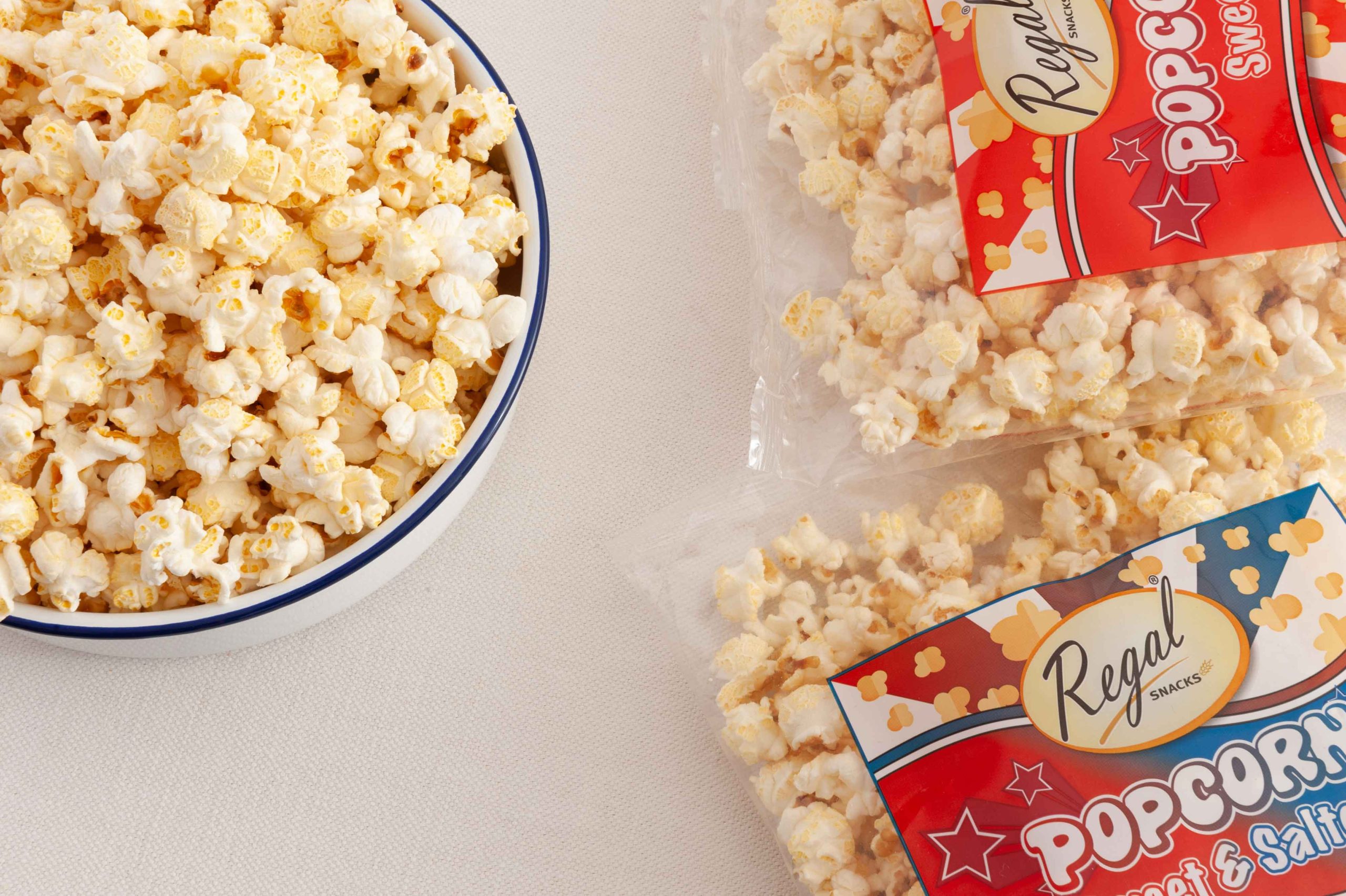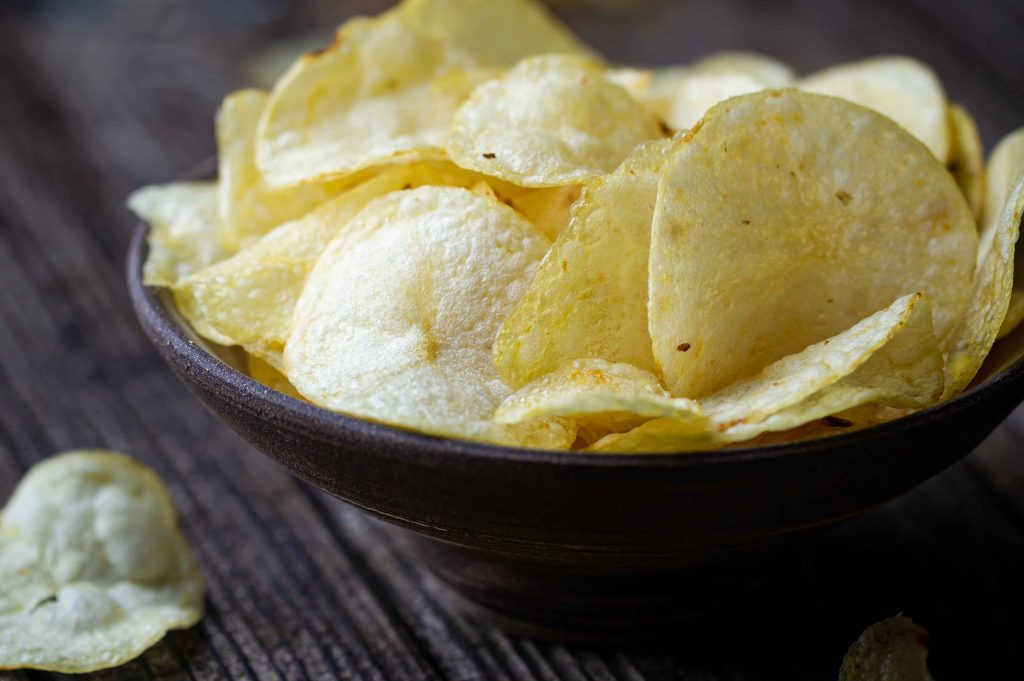 Made from fresh handpicked potatoes, sliced thin and deep fried in vegetable oil to achieve that crisp perfection. Our crisp range is seasoned lightly with flavours to create the perfect savoury snack.
We produce a range of traditional world food snacks. Products include nut mixes, wheat, and cereal snacks as well as a selection of dried fruits.