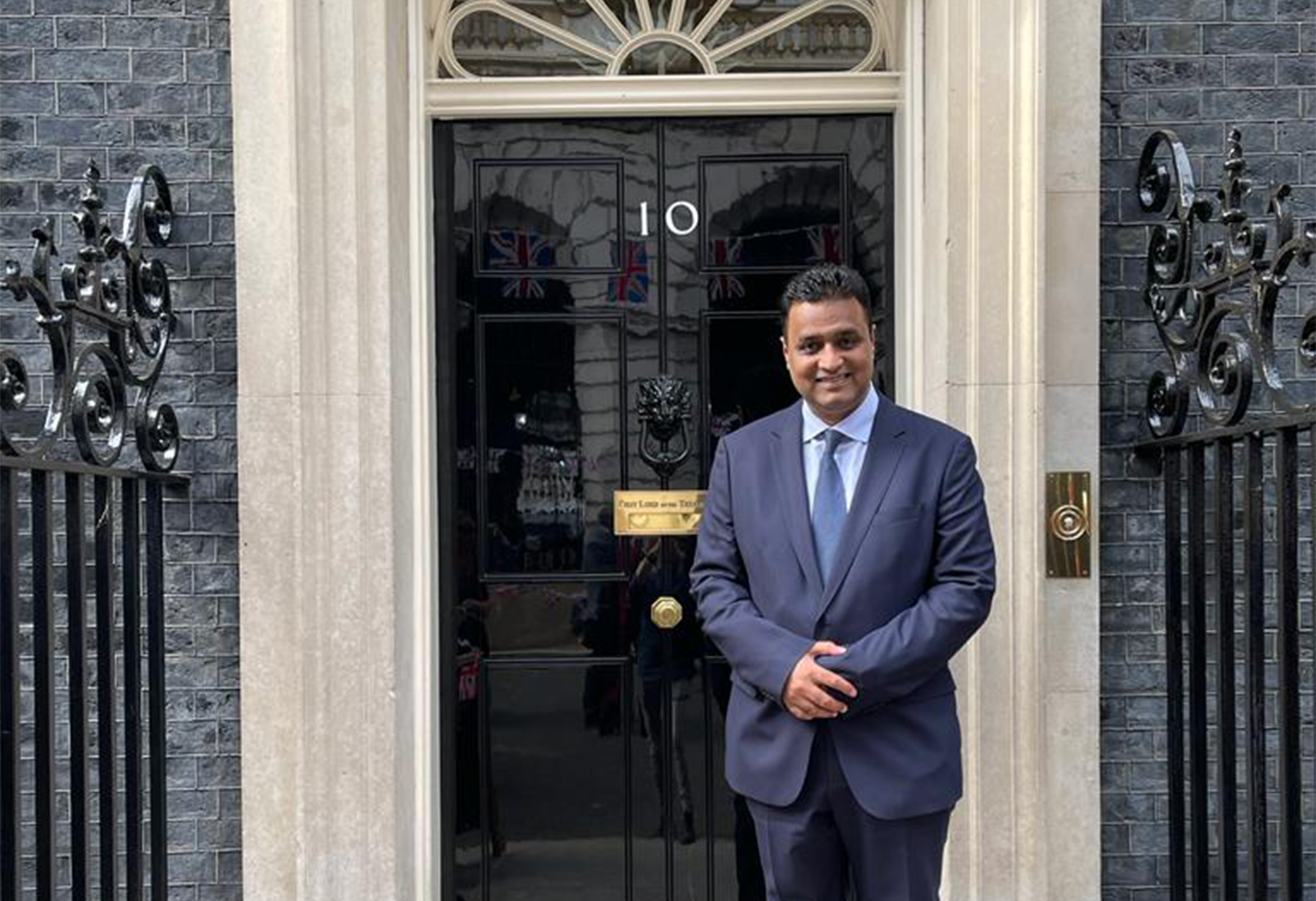 Posted 11th May 2022
CEO of Regal Food Products Group, Younis Chaudhry, was invited to 10 Downing Street for their Spring Showcase – an event hosted by the Prime Minister that promotes and champions the best of British Businesses. The event was also part of the Make British Food Great campaign.
After the recent news of Regal Foods receiving the prestigious Queen's Awards for Enterprise, Mr Chaudhry discussed with the Prime Minister matters around international trade and the importance of British export.
International Trade Secretary Anne-Marie Trevelyan, Environment Secretary George Eustice and Business Secretary Kwasi Kwarteng were also in attendance for this celebratory event.