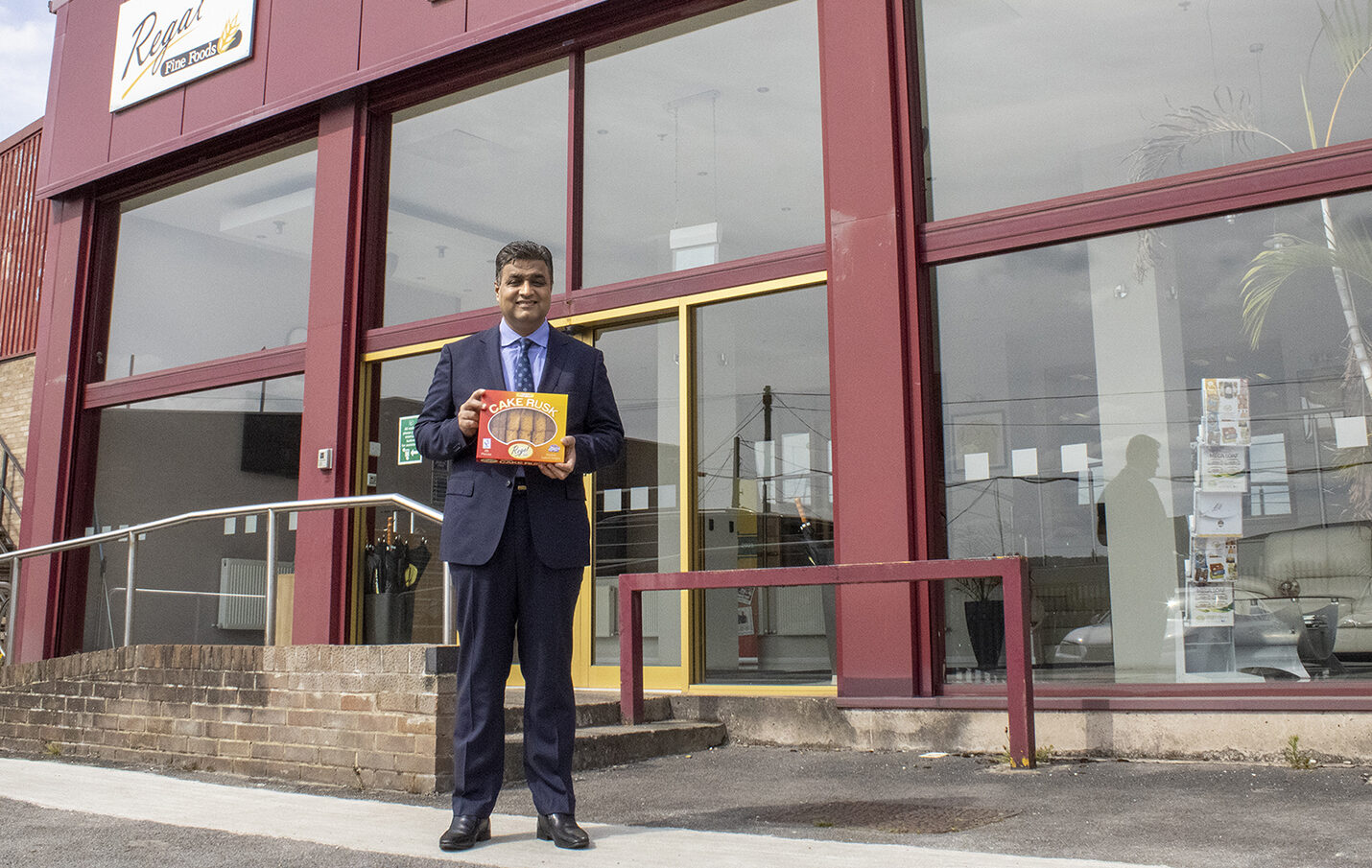 Posted 21st April 2022
Bradford based food and drink manufacturers Regal Food Products Group Plc, has today (Thursday 21 April) been honoured with the UK's highest accolade in business – The Queen's Awards for Enterprise: International Trade.
Regal Foods has been recognised for its excellence and success within International Trade.
CEO Younis Chaudhry, comments: "As a Bradford business we are extremely proud and honoured to have been granted this award by Her Majesty the Queen. With our exports portfolio now spanning over 40 countries, this acknowledgement is really the icing on the cake, it's a gift from Regal to Regal and it doesn't get any better than that"
Regal are manufacturers and distributors of a wide range of south Asian and mainstream bakery products, confectionery and drinks, extending to 380 products which are now exported to over 40 countries and distributed to over 3,000 independent stores and major supermarket chains, such as Morrisons, Asda, Tesco, Sainsbury's and Lidl.
The company's success has seen overseas sales grow by 77% over the last three years which has led Regal Foods to become recipients of this prestigious award.
Now in its 56th year, the Queen's Awards for Enterprise are the most prestigious business awards in the country.