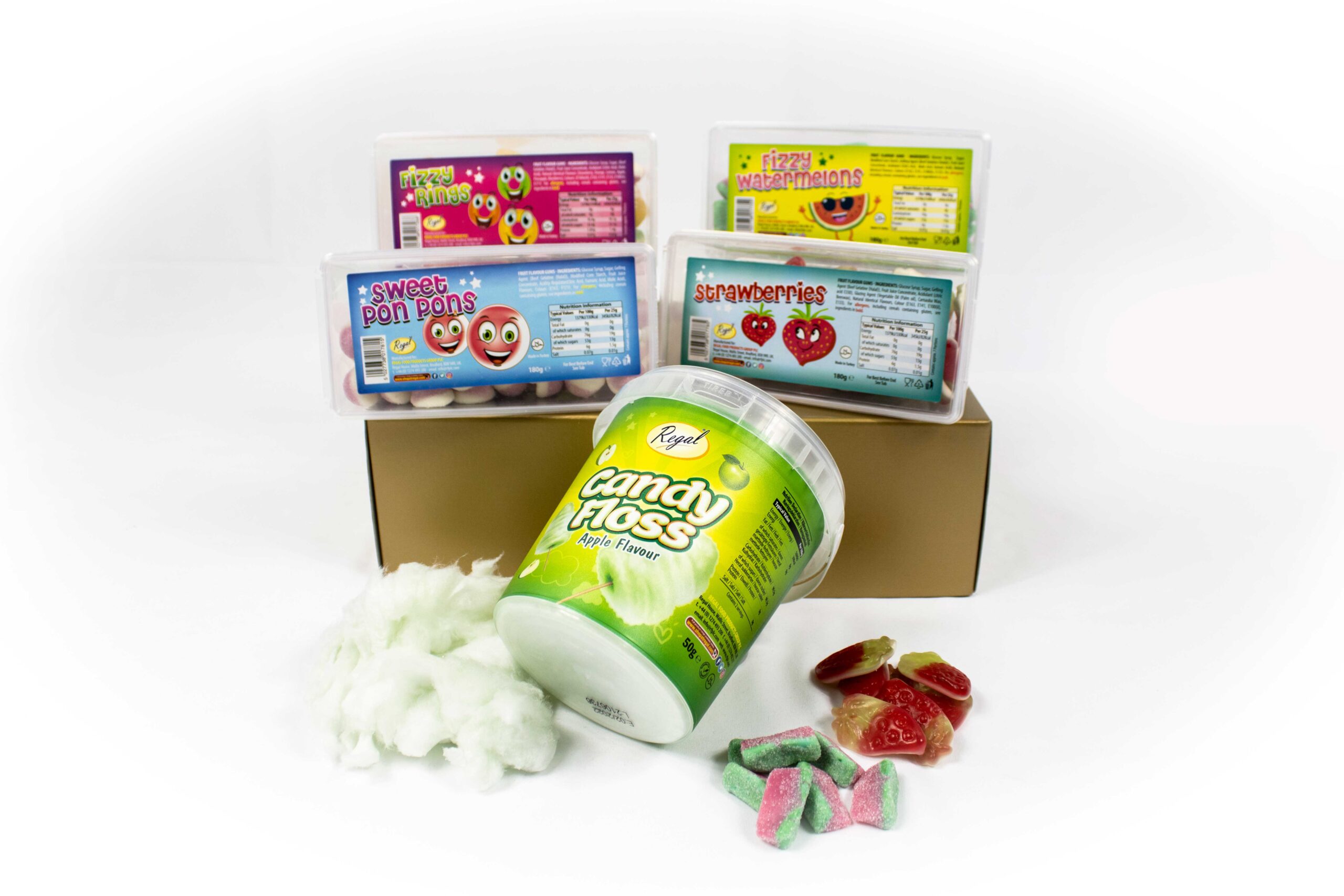 Posted 5th March 2021
Regal Foods sweet and candy floss range has just got bigger and better. Regal Foods are pleased to welcome four exciting new sweet tub flavours to their existing range, along with one new and exciting candy floss flavour. The range features those classic sweet shop flavours as well as twists on those more traditional treats.
The sweet new additions include:
Fizzy Rings – 180g
Fizzy Watermelons – 180g
Sweet Pon Pons – 180g
Strawberries – 180g
Candy Floss – Apple Flavour – 180g
The new range is now available online, instore and for wholesale and distribution.