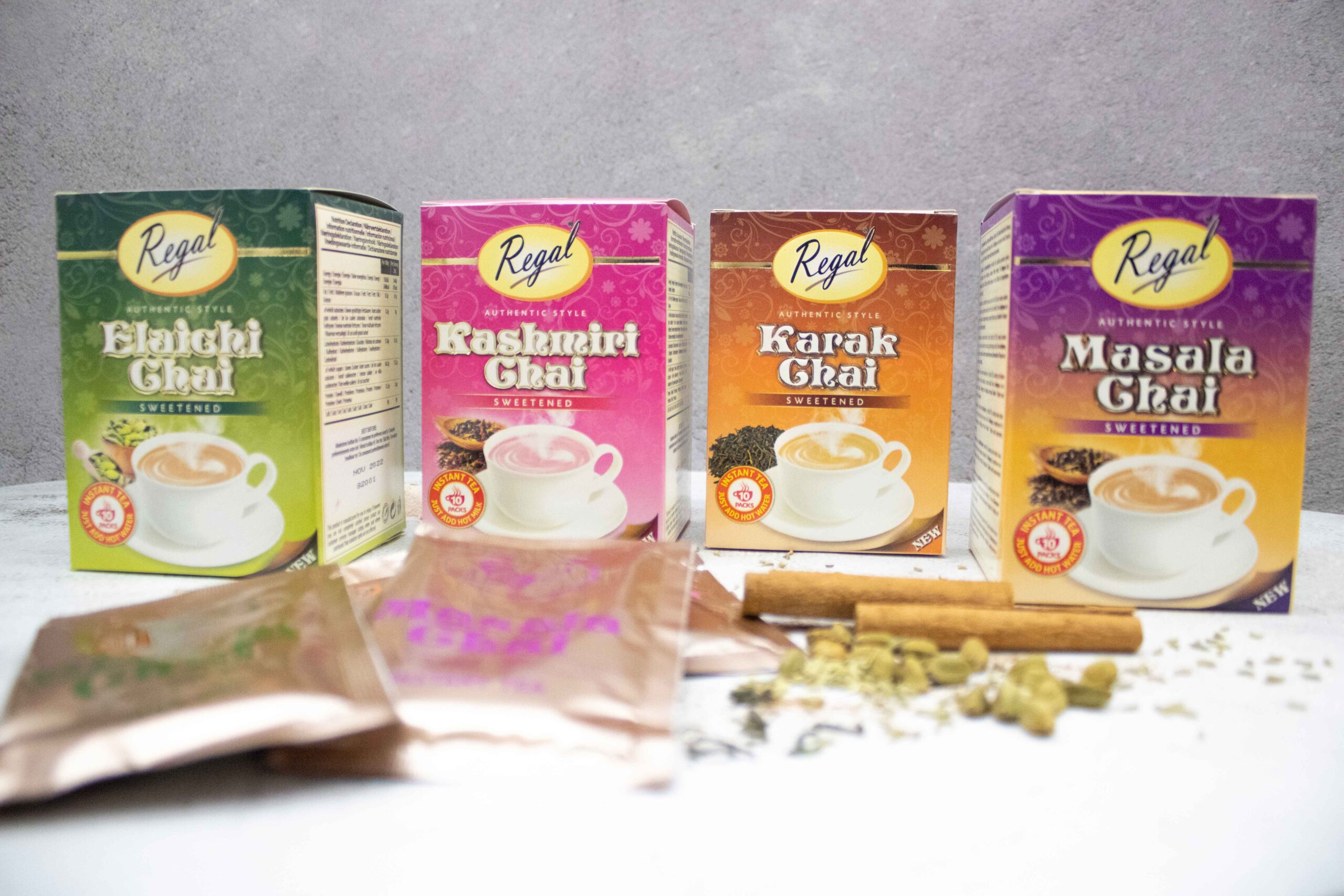 Posted 9th February 2021
Creating an authentic chai at home has never been easier! Regal Foods are excited to welcome a brand-new selection of instant chai. What brings out the true authenticity of these warming cups of tradition are the spices and natural flavours used in each sachet. By just adding hot water or hot milk, these experiences and flavours can be brought to life all in the comfort of your own home – in an instant!
Regal Foods new selection of sweetened instant chai consist of four variants:
Kashmiri Chai
Masala Chai
Karak Chai
Elaichi Chai
The new line-up joins Regal's hugely popular loose tea and bagged tea formats, and all can be found in local convenience stores and online at www.shopatregal.com.