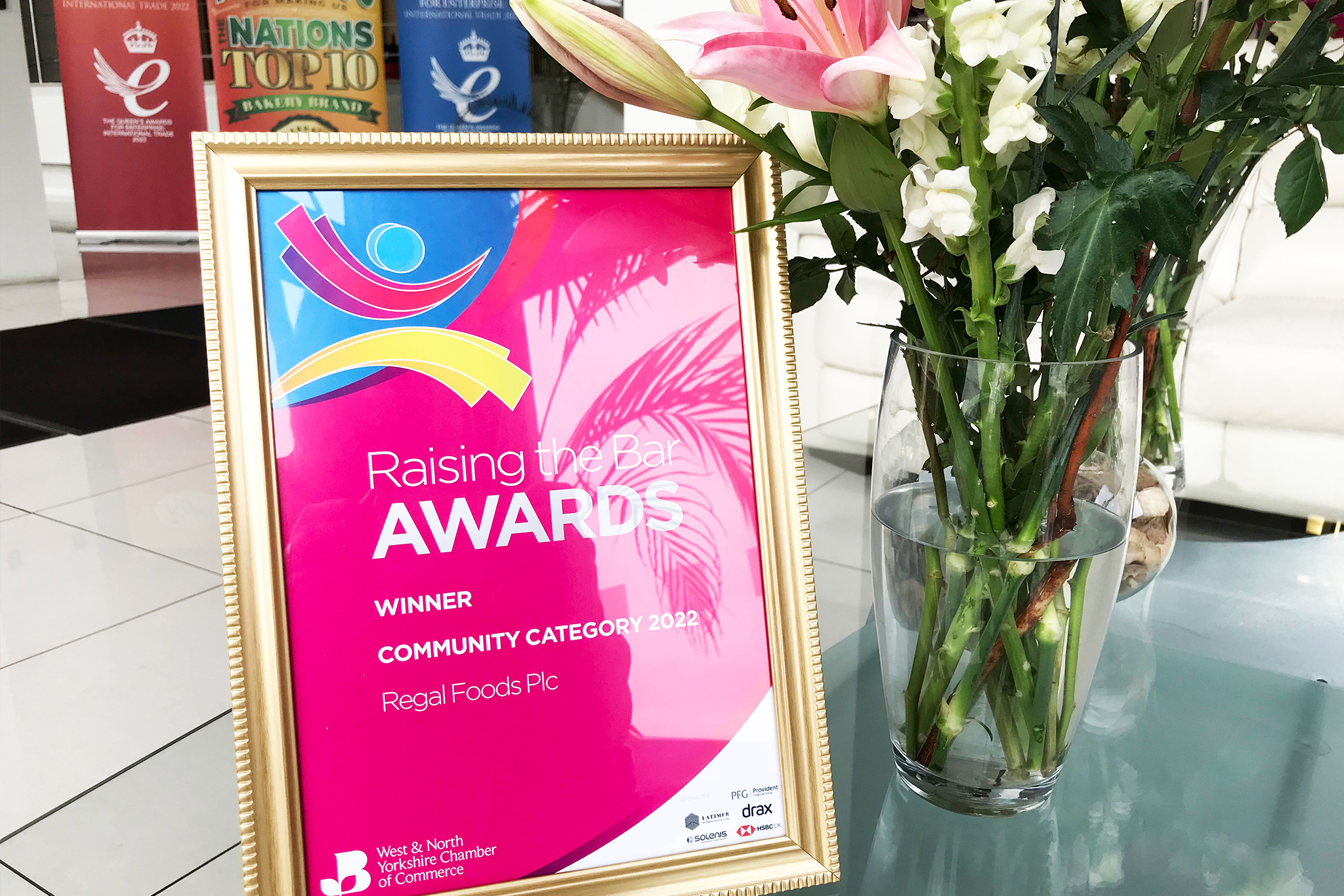 Posted 1st December 2022
Regal Food Products Group Plc are thrilled to have won the Community Award at the West & North Yorkshire Chamber of Commerce Raising the Bar Awards.
The awards enable businesses and employees to be recognised for all the hard work they put in to improve their local areas and the region they work and live in.
The Raising the Bar awards are one of the highlights of the region's business calendar and celebrate the achievements businesses have made in the key areas of Community, Economy, Education and Environment.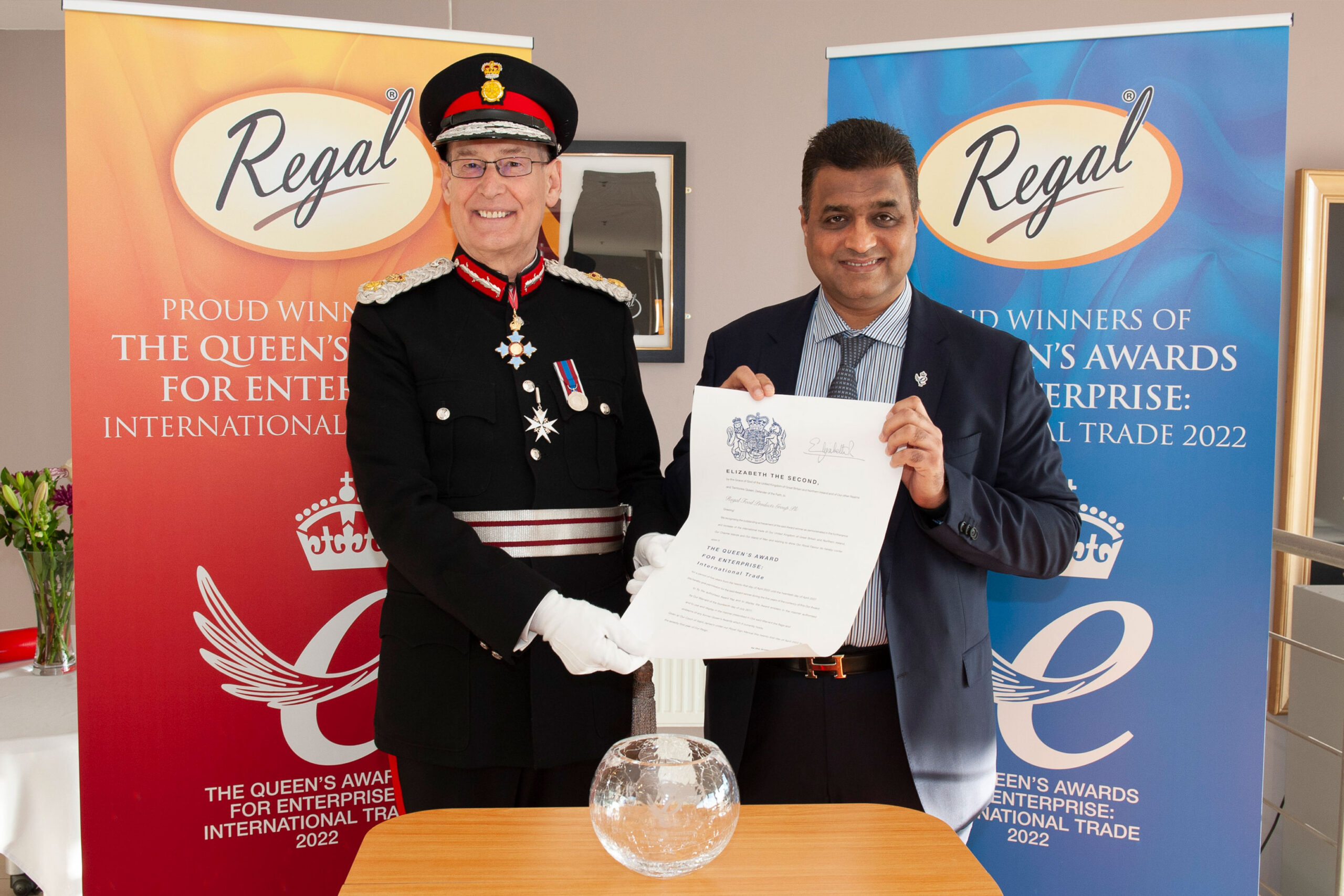 Lord Lieutenant of West Yorkshire Presents Regal Foods with Queen's Award
Previous Post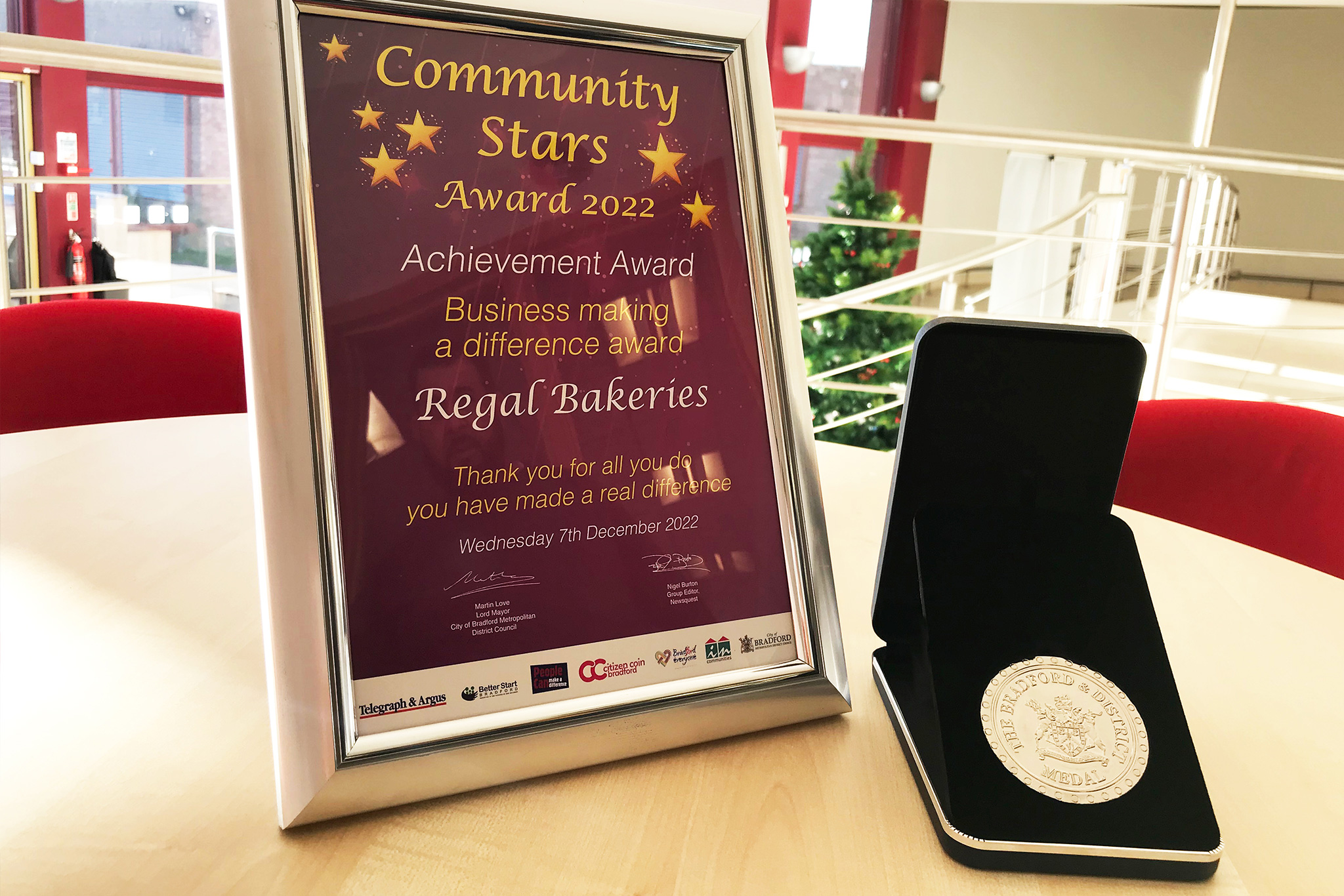 Regal Foods Crowned as Community Stars
Next Post