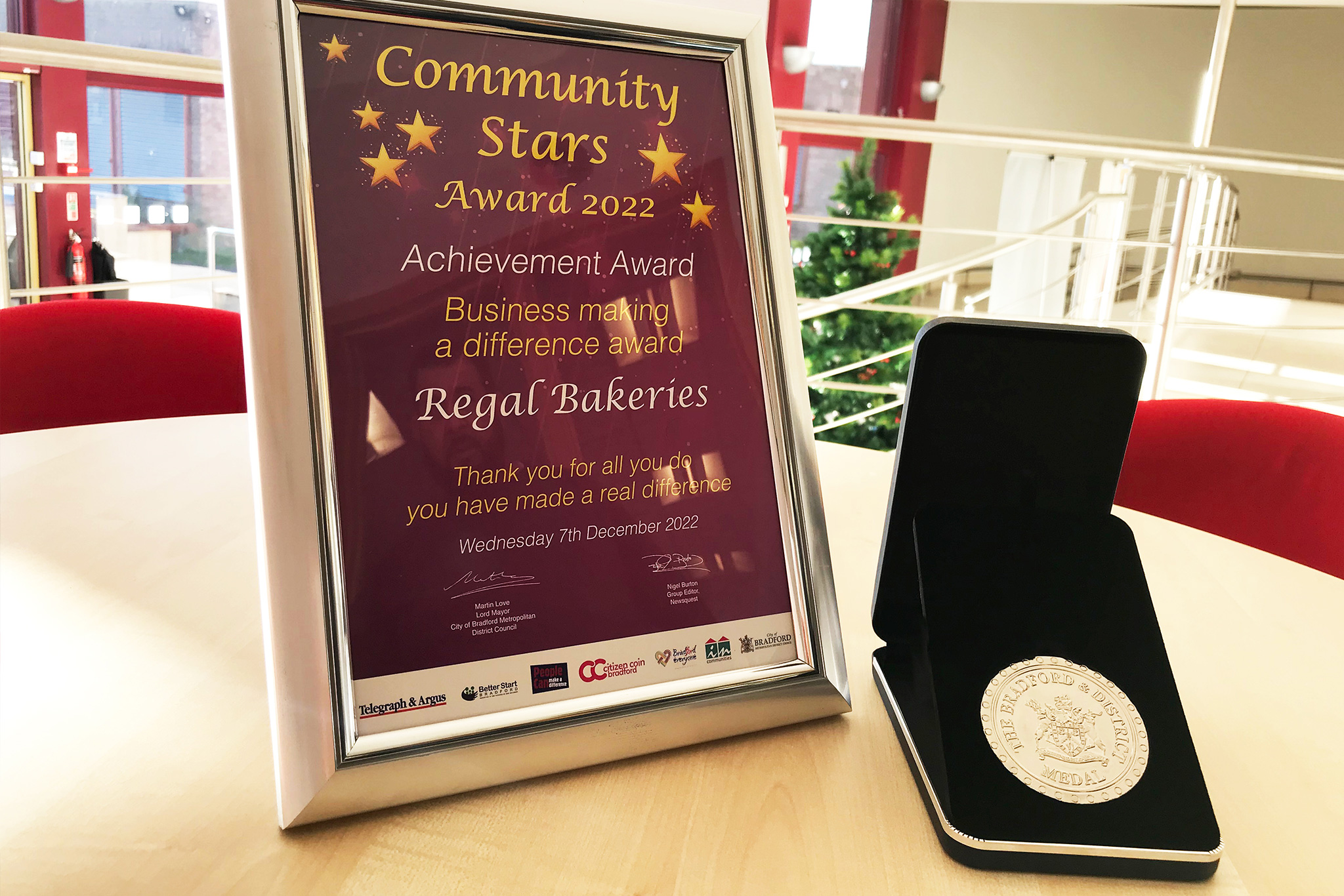 Posted 8th December 2022
Regal Foods have been crowned winners in the Business Making a Difference category at this year's Bradford Community Stars Awards.
The special awards, organised by Bradford Metropolitan District Council, recognises the district's unsung heroes and businesses who go above and beyond to help others.
Regal Foods community work within the Bradford District includes partnerships with Better Start Bradford, Mind in Bradford and Bradford Community Kitchen.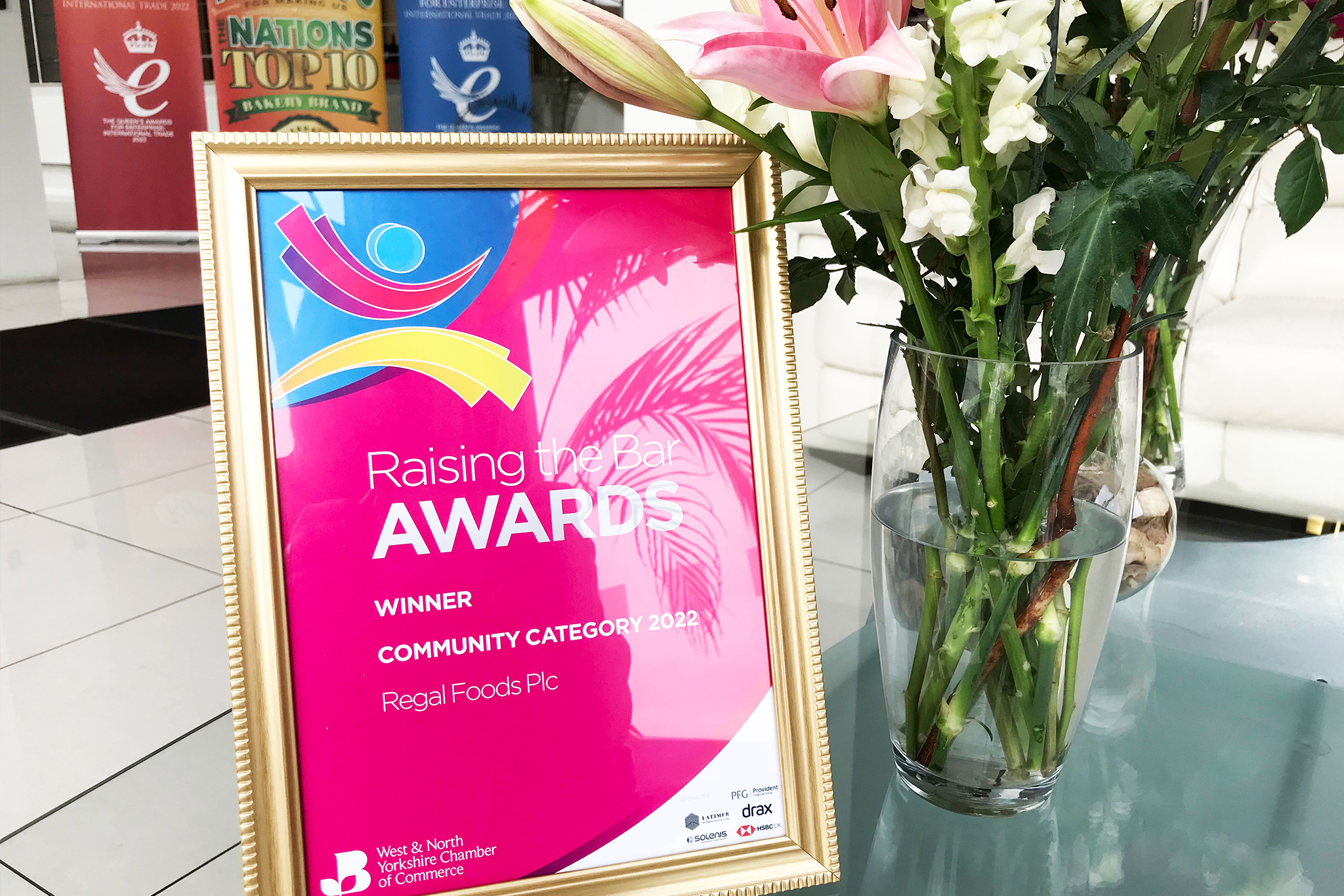 Regal Win West & North Yorkshire Chamber of Commerce Community Award
Previous Post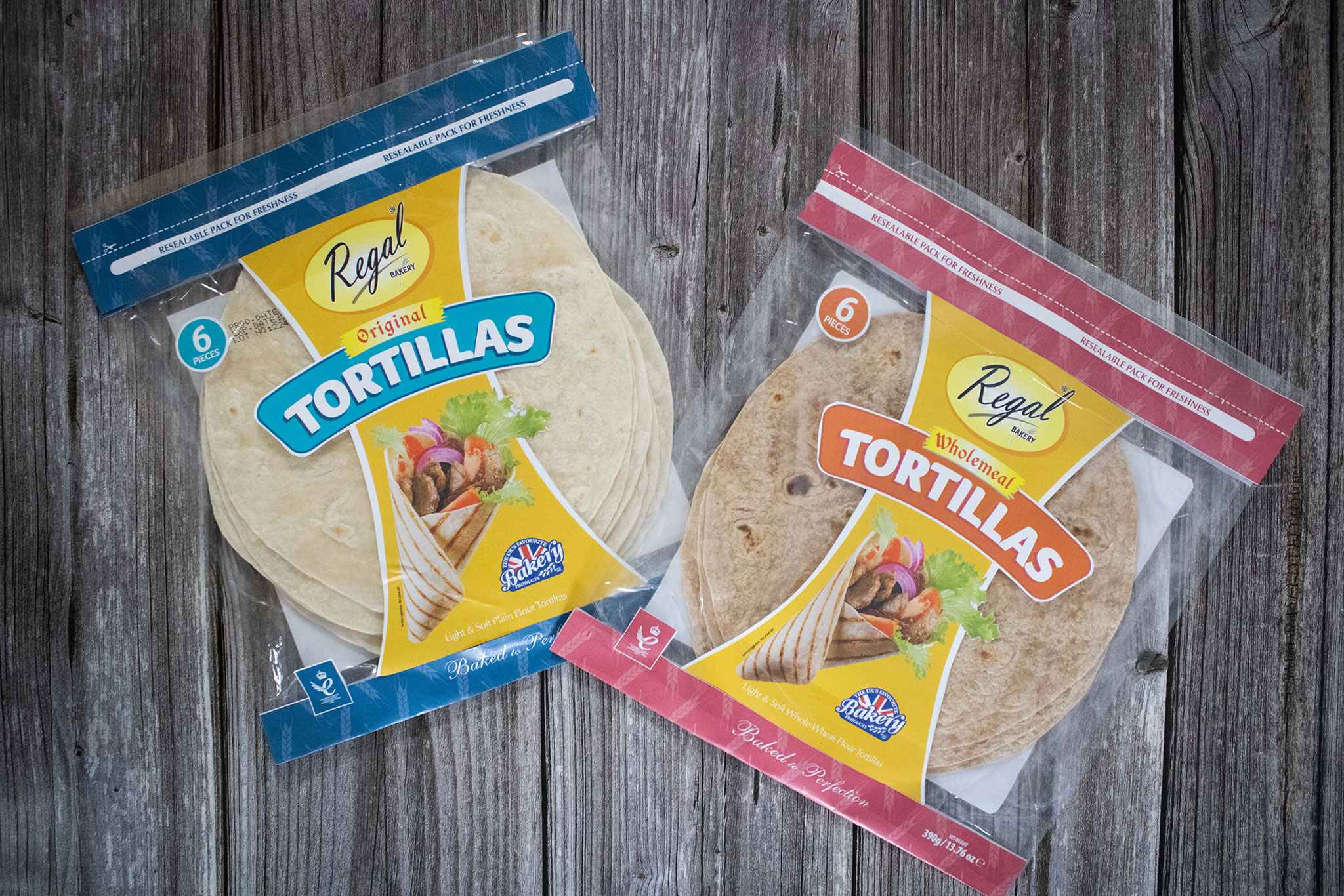 Regal Bakery Welcome Tortillas Back into Bakery Range
Next Post