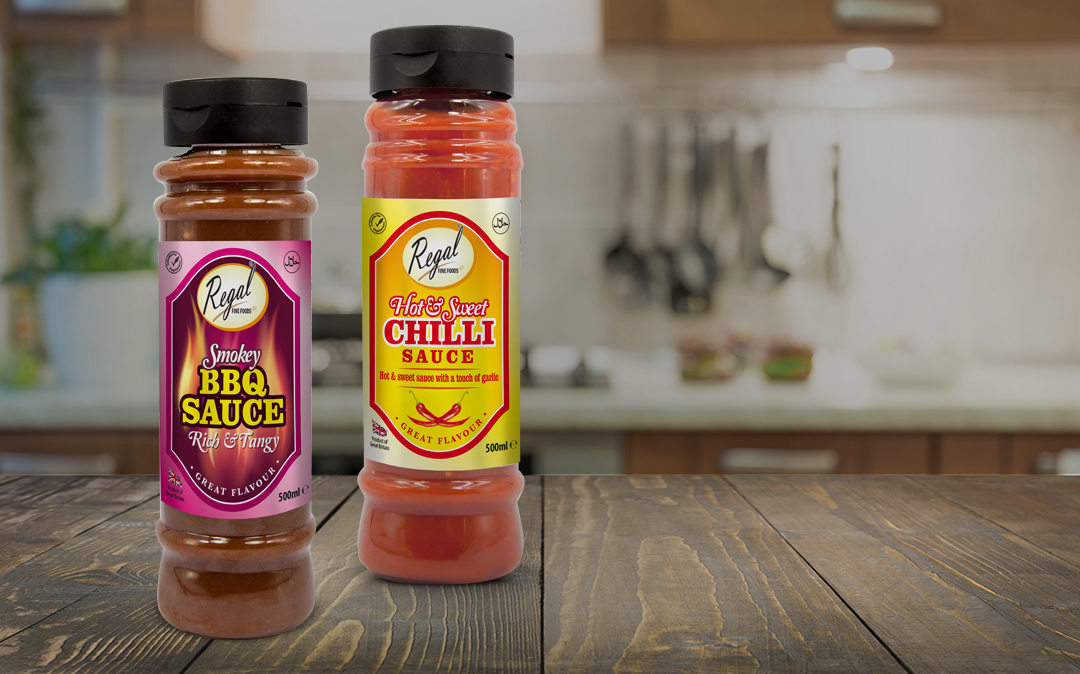 Posted 28th October 2020
Regal Foods exciting sauce range already offers 16 deliciously tasty sauces to those who love to experience the taste of Regal through this varied selection. From classics such as Burger Sauce and Mango Chutney, to Yogurt Sauces and Mayonnaise, through to a sizzling selection of chilli sauces for those who love to turn up the heat. The wide range really does offer a unique experience to those who love to cook and to those who indulge in bringing their food to life.
After recent news of the launch of their new marinade selection, Regal Foods are delighted to add two more variants to the range: Smokey BBQ Sauce and Hot & Sweet Chilli Sauce.
Customers can expect to see these products hit the shelves later this week.