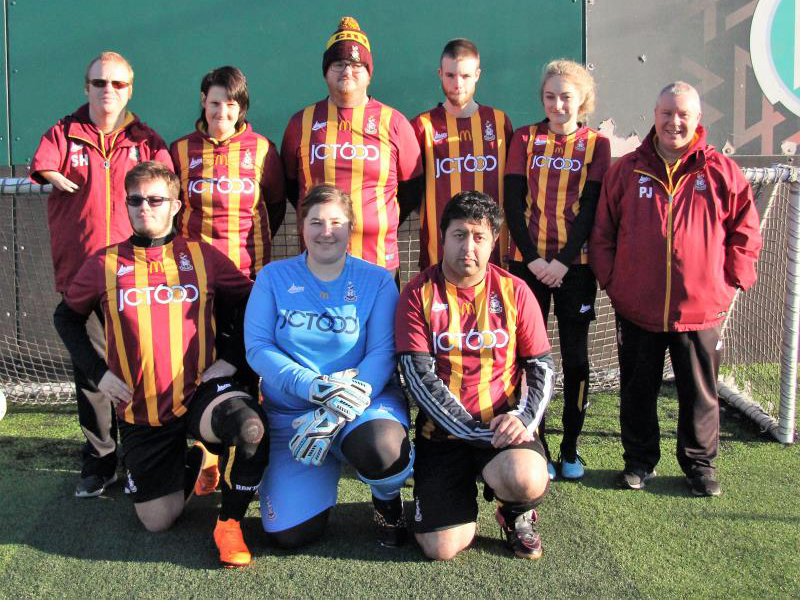 Posted 8th June 2020
Community, outreach and charity work is at the heart of Bradford based food manufacturers, Regal Foods. The worldwide food distributor is thrilled to be supporting Bradford City Disability Football Club by donating £500 towards new equipment for the local football team – a division of Bradford City FC Community Foundation.
Run by mainly volunteers, the club gives the opportunity for all children and adults with any disability including physical, learning disabilities and difficulties and complex mental health needs, the chance to take part training in sessions, trips to league games and tournaments throughout the country, and the opportunity to compete yearly at an International disability football tournament. Bradford City Disability Football Club also offers volunteering and education opportunities through community and club links and have 5 adult 7 & 5 a side teams, 2 ladies only teams, 4 junior teams (under 16s & Under 12s) and a newly formed deaf 11 a side team.
Head coach Paul Jubb said "We are very grateful for Regal Food's £500 contribution towards the running of our club! They also helped us out at our disability ten pin bowling tournament earlier this year! It's much appreciated, and the money will be spent wisely. Thanks again Regal foods!"
"It's our pleasure to be supporting Bradford City Disability Football Club, the club which they run is a shining example of the outstanding work Bradford and its local community do for its young people" Faz Ali, Regal Foods