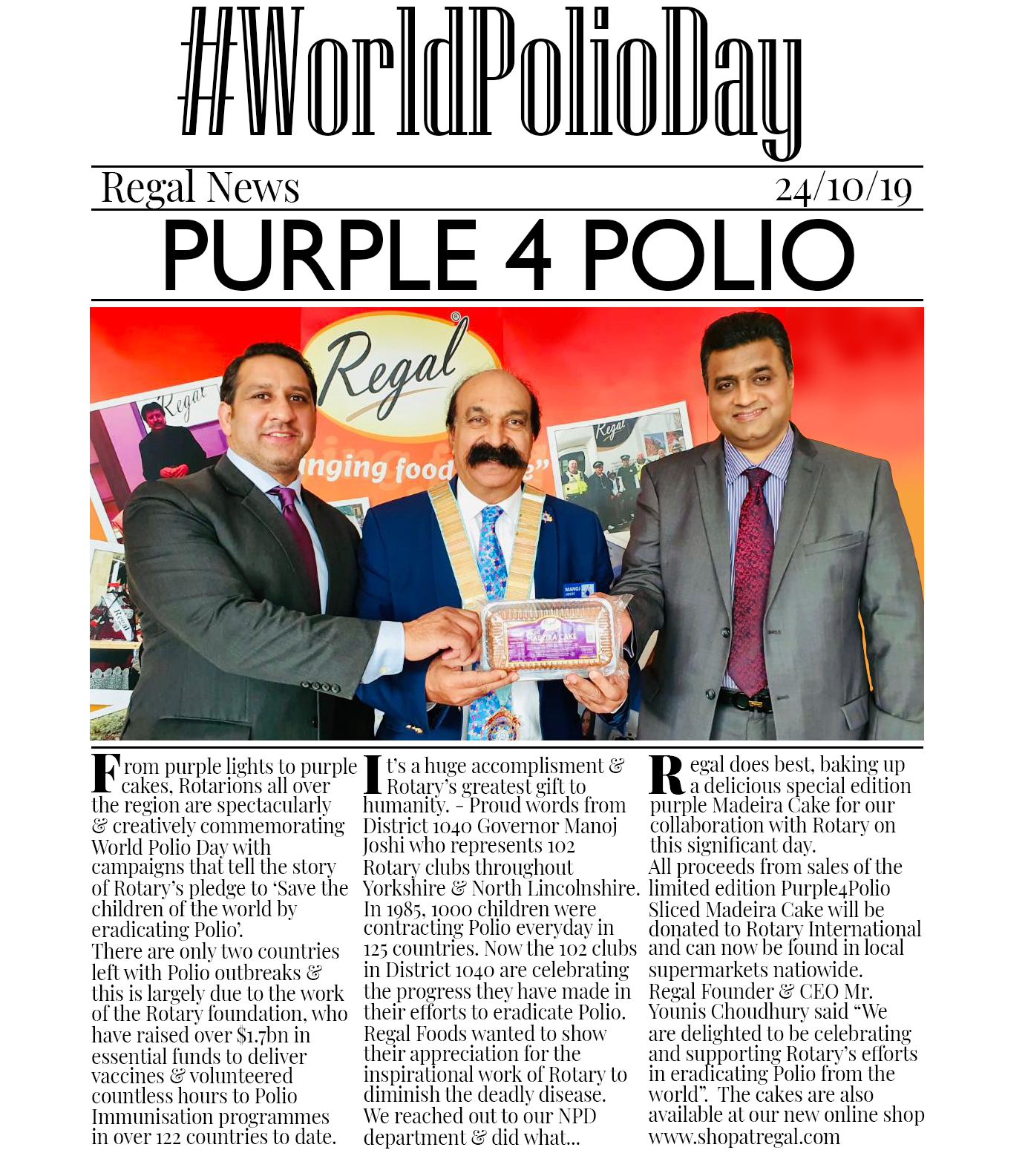 Posted 24th October 2019
Regal collaborated with Rotary International for World Polio Day on the 24th of October 19.

Releasing a limited edition Purple Madeira Cake with all proceeds going to Rotary's efforts in their mission to eradicate Polio from the world.
Polio was widespread in over 125 countries when Rotary started their work, it is now only found in 2.