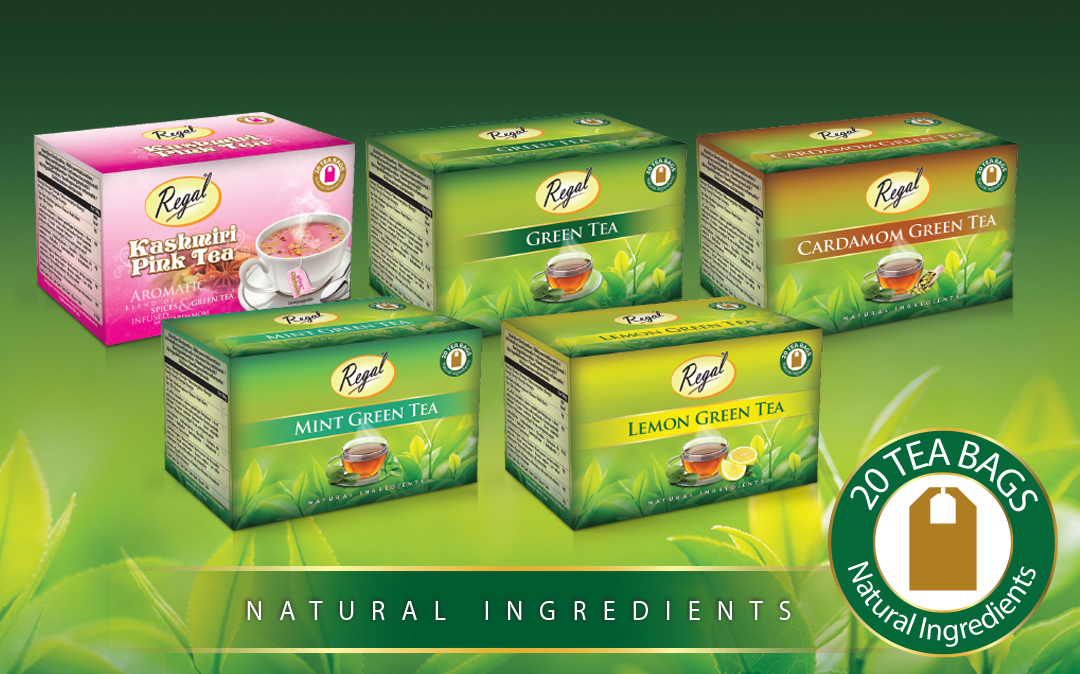 Posted 13th November 2020
Last month (October 2020) Regal Foods introduced a brand-new collection of quality loose teas to their existing range of product lines. The success of Regals loose tea range has led the world food manufacturers, exporters, and distributors to expand the existing range with a new selection of finest boxed tea bags.
The new tea bag range offer the consumer not only a pure hot drink full of natural goodness, but a refreshing experience that is brought to life through the fruity, herbal, and aromatic spices included in each and every bag.
These uniquely blended teas use only the finest of natural ingredients and are an indulgent for soothing the pallet with delightful taste.
Each box features 20 tea bags housed within a foil casing to preserve the freshness and flavours of the tea.
Kashmiri Pink Tea, Green Tea, Jasmine Green Tea, Mint Green, Cardamom Green Tea, Lemon Green Tea. Net weight: 30g. 20 tea bags in each box.