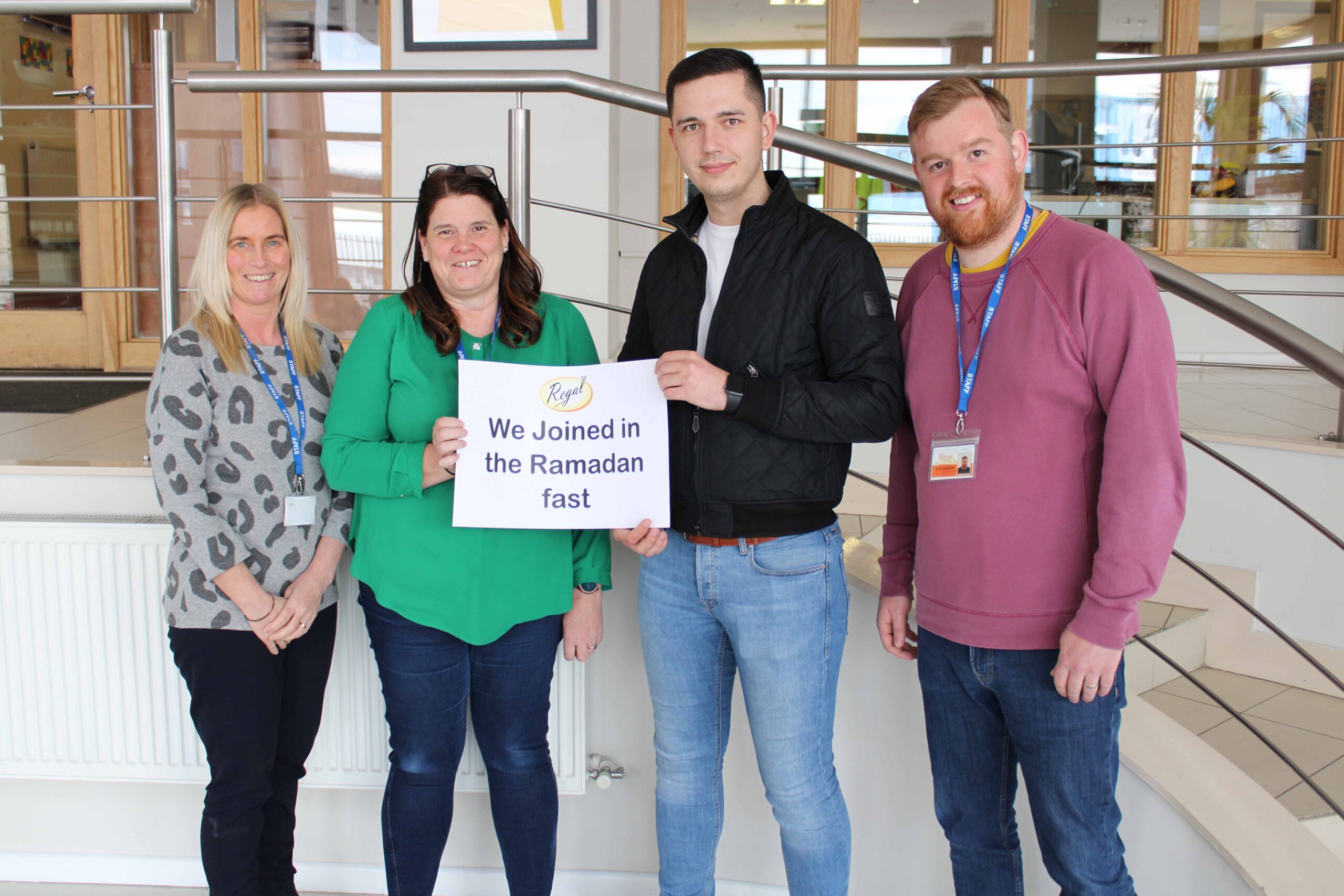 Posted 28th April 2021
Here at Regal, colleagues have taken on the challenge of fasting during the month of Ramadan to experience their own personal journeys, a journey that many of our colleagues, friends and customers embark on every year during this special time. Great work team and Ramadan Mubarak!
Alec's fasting journey
My Fasting challenge. I experienced (for 5 days) a journey that many take during the month of Ramadan. Through my own choice I wanted to fast for 5 days – not only for self-achievement, but to ultimately experience this spiritual journey. Oh how we take that coffee in the morning for granted, those snacks during the day, and the gulps of endless water.

I have upmost respect to my colleagues and friends who take this full journey every year, and not to mention the dedication it takes to pull focus off the things we take for granted and allow time for reflection.

I experienced. I achieved. I appreciated. I respect/ed.

Sarah's fasting journey
I also took part in the Fasting challenge, although just for 1 day. My main reasons for partaking were to experience alongside my colleagues the efforts that they contribute during this journey every year and also to prove to myself that I could actually do it!
I can say I did successfully complete my day, however, I did not find it easy by any means. It highlighted to me, just how many things we take for granted on a daily basis, along with perhaps how easy it is to snack/overindulge. It made me realise what real commitment and dedication my colleagues make to their journey as the days lengthen throughout Ramadan.
Kris' fasting journey
Personally, this was motivated by understanding the gratitude of underrated life and privileges we have in our lives and appreciate it.
Allowing myself to reflect on self-discipline by not eating or drinking from sunrise till sunset as so many less fortunate would not be able to on daily basis, not just during Ramadan.