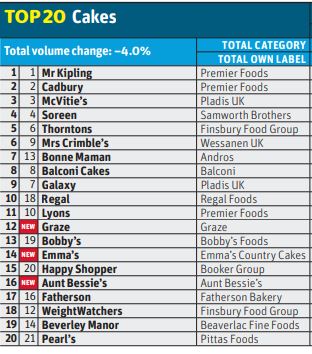 Posted 12th December 2018
Regal Food Products Group PLC was once again named amongst Great Britain's top 10 favourite Bakeries by The Grocer.

An outstanding achievement as the company continues to grow year on year, we're very proud to find ourselves amongst some of the most household names in the manufacturing industry.

Keep an eye out for next years publication.