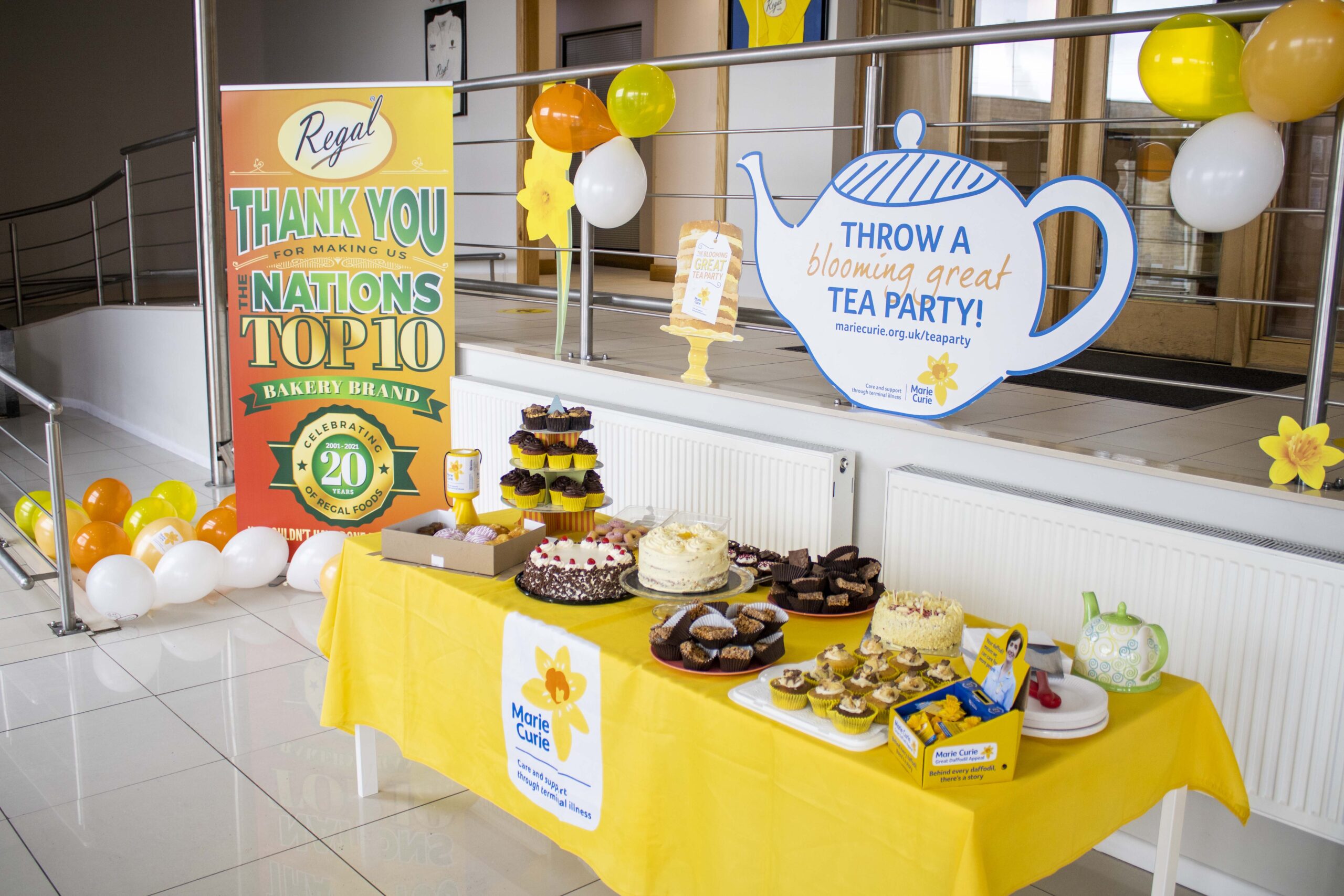 Posted 12th July 2021
The team at Regal Foods brought out their best aprons, mixing bowls and kitchen utensils to bake a whole range of delicious cakes and buns for the Marie Curie Blooming Great Tea Party!
The Blooming Great Tea Party held at the head office in Bradford raised a brilliant £1,000 for the Marie Curie Hospice in Bradford. The Marie Curie Hospice Bradford provides essential care for local people living with terminal illnesses, and their families.
Regal and its team are delighted to have raised such a great amount for the Hospice and very much look forward to joining in many future fund-raising campaigns.