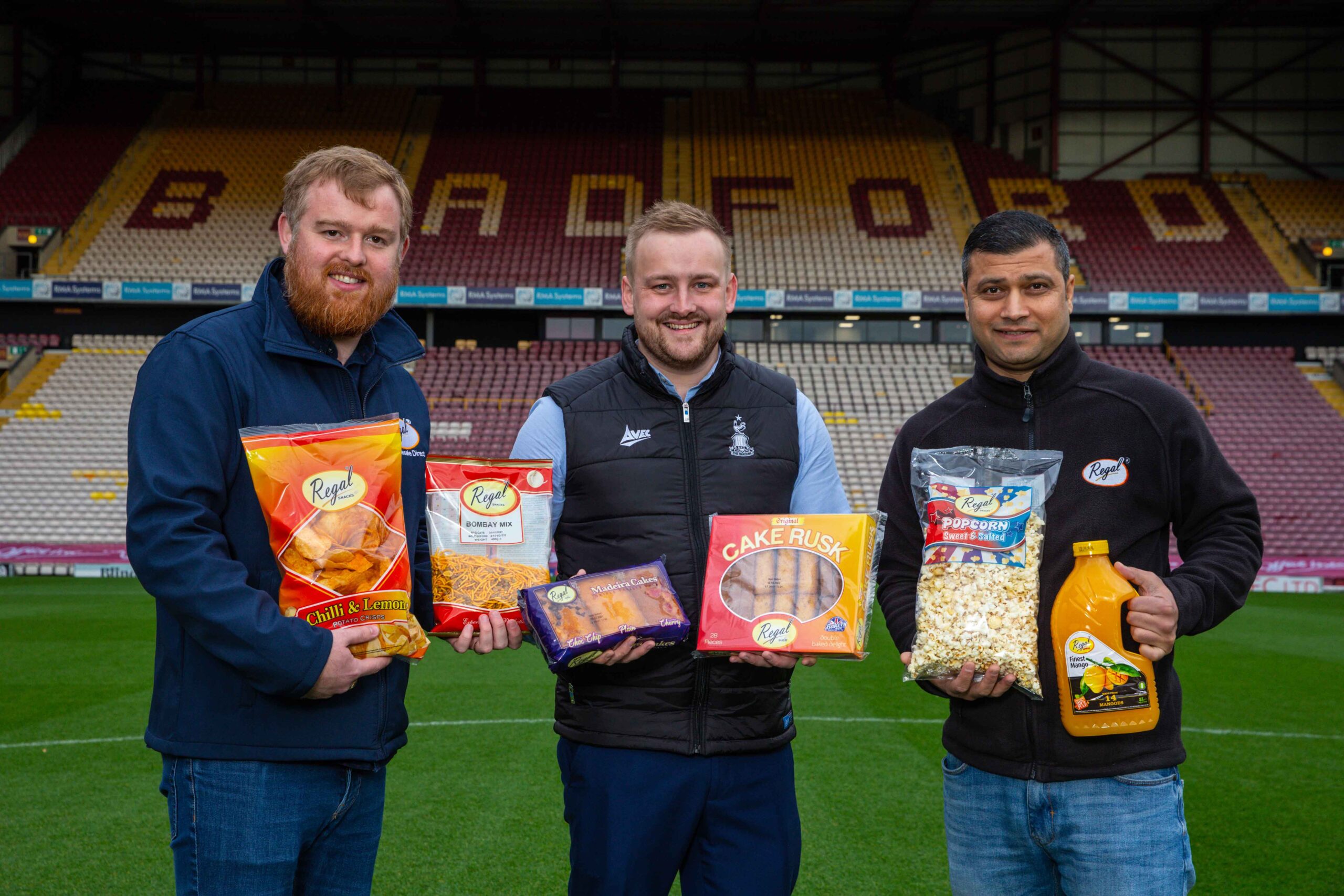 Posted 28th October 2021
Regal Food Products Group are excited to announce the start of an initial two-year partnership with Bradford City AFC.
Coming into effect from the 2022/23 season, the partnership will see Regal Foods, and Bradford City AFC join forces in reaching out to the local community. The partnership will deliver on community engagement, as well providing opportunities for the people of Bradford.
Faz Ali, group sales marketing director of Regal Foods Products Group Plc, said: "We are very much looking forward to working with Bradford City AFC on what promises to be an exciting partnership.
"As a Bradford-born family business, partnering with a local football club means we can really build on something great within the Bradford community."
"Bradford is a special place and, irrespective of Regal's international status, it will always be our home – and one we are very proud of."
City's chief executive officer, Ryan Sparks, said: "We are delighted to be welcoming Regal Foods as a club partner from next year, and are proud to be affiliated with another huge Bradford brand.
"A lot of credit must go to Davide Longo and his team for delivering yet another exciting and strategic partnership which, in my view, will become a game changer for our football club.
"Regal Foods has grown exponentially since forming 20 years ago, now not only being a popular, well-known food provider in Bradford, but also across the United Kingdom and beyond.
"This partnership will help us continue our ongoing community work alongside Regal, and we are looking forward to announcing further elements of it over the coming months.
"I would like to take this opportunity to thank Faz Ali – who I have already built up a strong relationship with, and cannot wait to work more closely with over the course of the coming years."