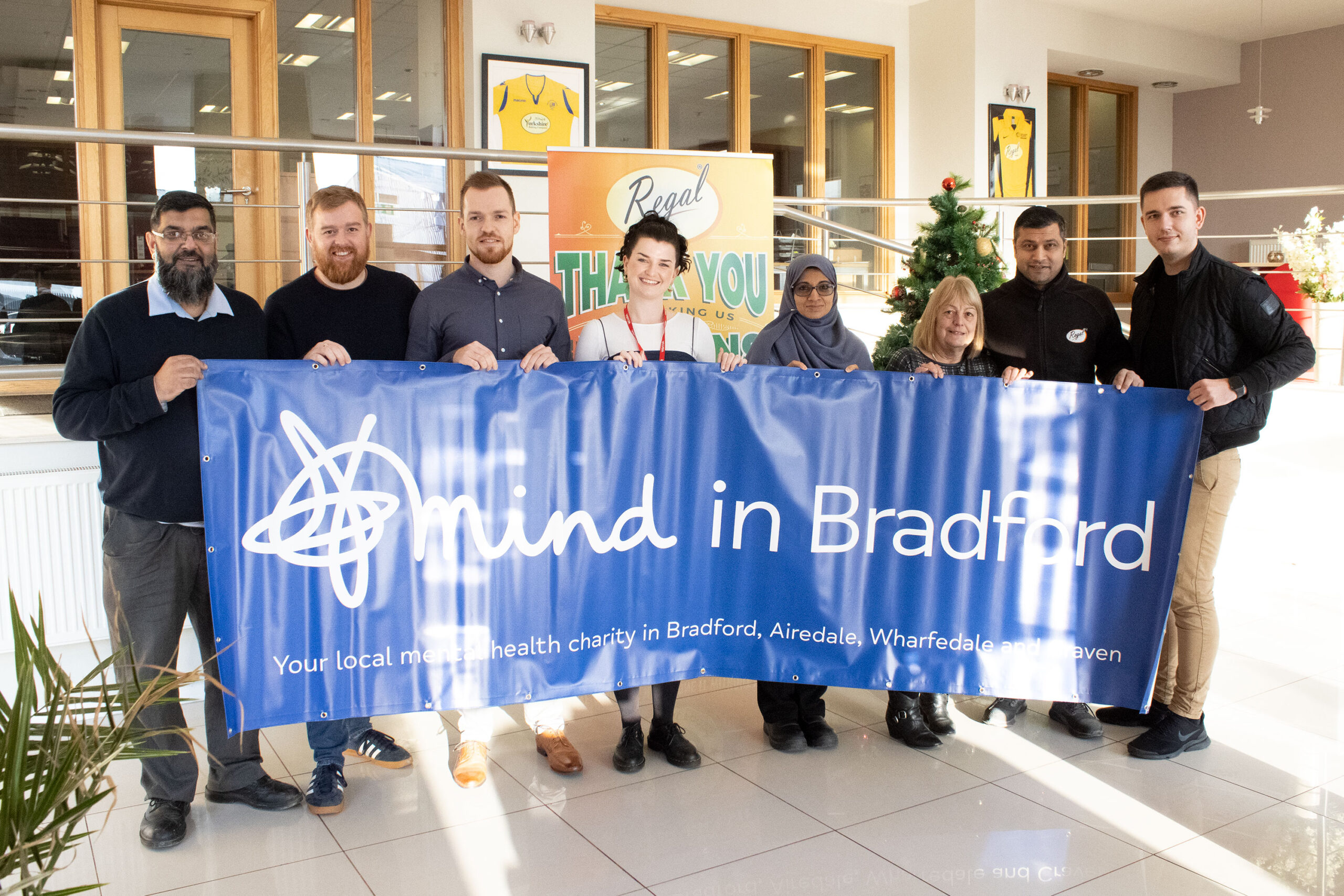 Posted 17th December 2021
Regal Food Products Group are delighted to announce Mind in Bradford as their charity of the year for 2022.
Mind in Bradford is the local mental health charity for people in Bradford, Airedale, Wharfedale and Craven. The charity helps people of all ages who are struggling with their mental health and offers support over the phone, online and face-to-face.
Regals Foods will support the charity with a series of fundraising events throughout next year, as well as partnering up to benefit the work the mental health charity provides.
Alec Gladok, Marketing Manager adds: "As a Bradford company who employ many from the local community, it's important we play our part in raising awareness around mental health. We look forward to working with Mind in Bradford next year"
Lydia Gray, Fundraising & Development Officer: "We are so pleased to have been chosen as Regal Foods' Charity of the Year. Regal Foods is a very well-respected local business who are passionate about local people and local places, and share our vision of a Bradford which is supported, connected and empowered, where no-one has to face a mental health problem alone. We are so grateful to have their support and look forward to seeing what our partnership will bring in the next year."
Regal Foods have welcomed the partnership with a donation of £500 towards the charity's 'Sponsor a Bauble' campaign, as well as the donation of products that will be handed out to those who need the support of Mind in Bradford this Christmas.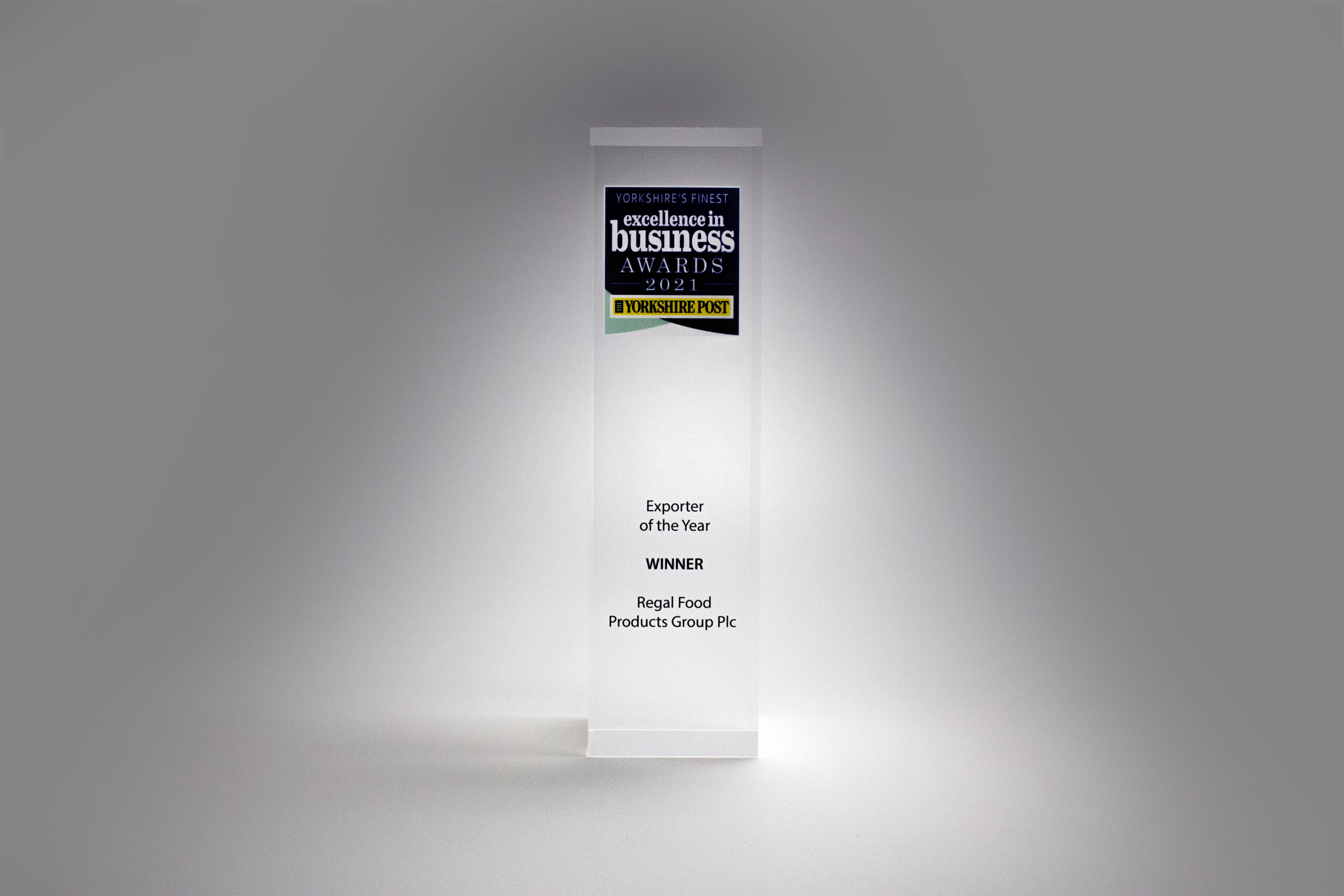 Regal Swoops Yorkshire Post's Exporter of the Year Award
Previous Post