Posted 21st November 2022
On Wednesday 16 November, CEO of Regal Food Products Group Plc, Younis Chaudhry, was invited by King Charles III to attend a royal reception at Buckingham Palace. The reception recognised small and medium sized businesses who contribute greatly to the economy of the United Kingdom.
Younis Chaudhry had the opportunity to speak with King Charles III about Regal Food Products Group Plc and business within the food and drink sector.
The Earl of Wessex, The Duke of Gloucester and The Duke of Kent were also in attendance.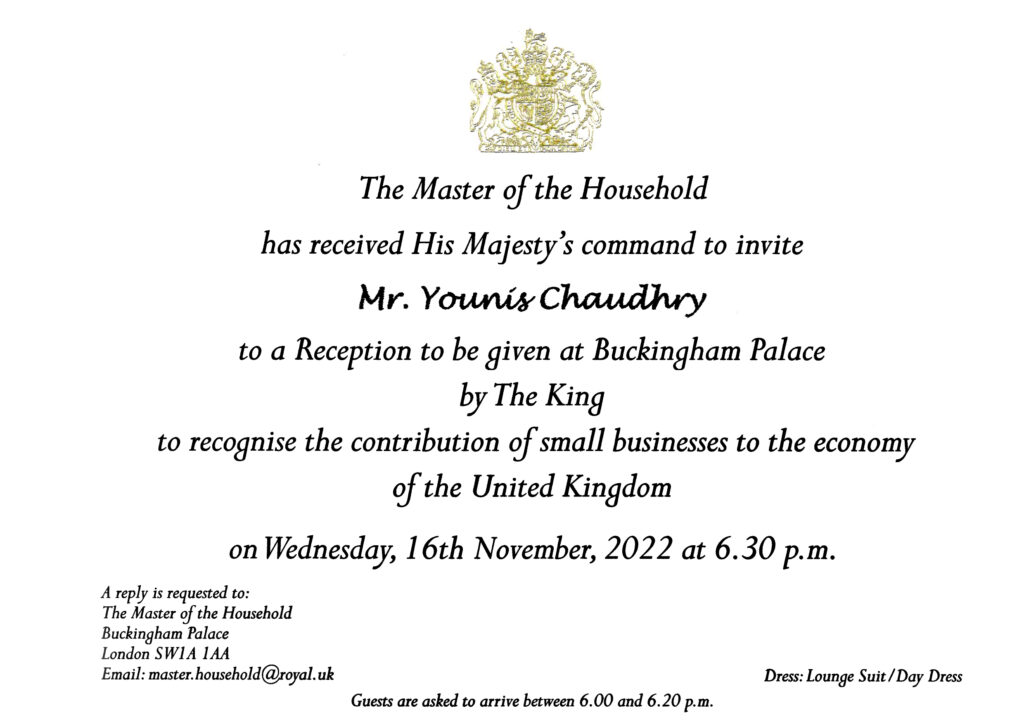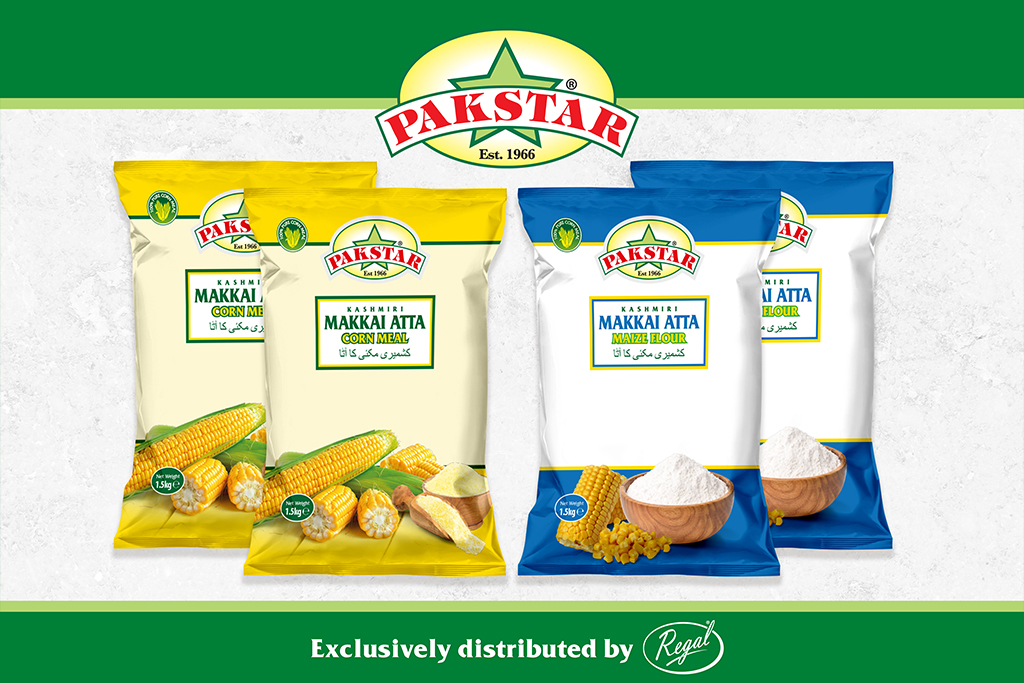 Pakstar Launches Flour Packs - Distributed by Regal Foods
Previous Post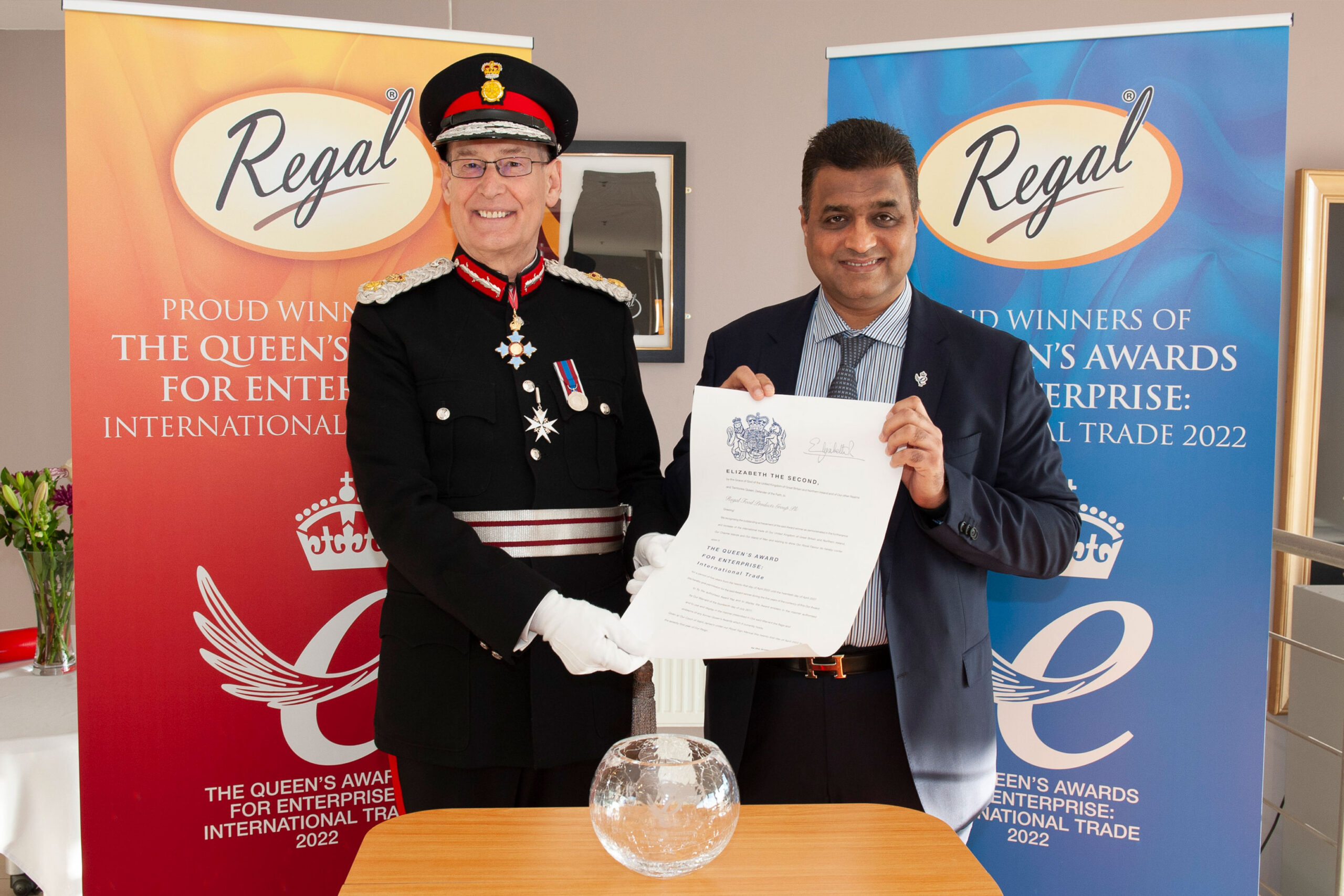 Lord Lieutenant of West Yorkshire Presents Regal Foods with Queen's Award
Next Post